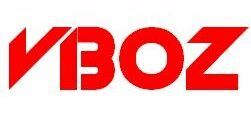 VBOZ™ Server Rack Cabinets
VBOZ™ providing you with the widest range of Equipment Server Rack Cabinets.
While some brands boast about quality and others talk about price, the VBOZ™ product line has upheld a reputation for excellence and superior performance for the Equipment Server Rack Cabinets. With the VBOZ™ brand, you can address all your major concerns: quality, price, availability, ease of doing business and depth of line with our abundant variety of Equipment Server Rack Cabinets.
Search no further!! You have found it!! Here we are confident you will be able to find your solution to your racking problems.
Our Server Cabinets are Made In Singapore

We at D-Nexus would like to advise you, the Buyer, to be wary of certain Server Cabinets manufactured outside Singapore, especially those originating from countries such as China. Due to their failure to meet the minimum quality standards, many of our clients who previously purchased these have suffered downtime and/or financial losses due to the breakdown of these Server Cabinets.
Our engineers here in Singapore do take the time and effort in designing not only strong, long lasting Server Cabinets by using high quality materials that surpass any standard of quality control but to also have good aesthetics appeal.
Be rest assured, at D-Nexus, ALL server cabinets are checked, tested individually and then fully assembled to make sure everything fits in place before ever reaching our clients.